Sunday, March 10: It's been an interesting day here in Las Vegas. San Diego Aftermath has exceeded all expectations, winning all of their Friday and Saturday games–then beat Baltimore Revo in the quarterfinals. In the end Aftermath made it to the semifinals when they would lose to Houston Heat in a tough 2-1 game. Earlier Moscow Red Legion sent Dynasty home, Houston Heat beat ac: Dallas by a single point and Impact got past San Antonio X-Factor 3-2.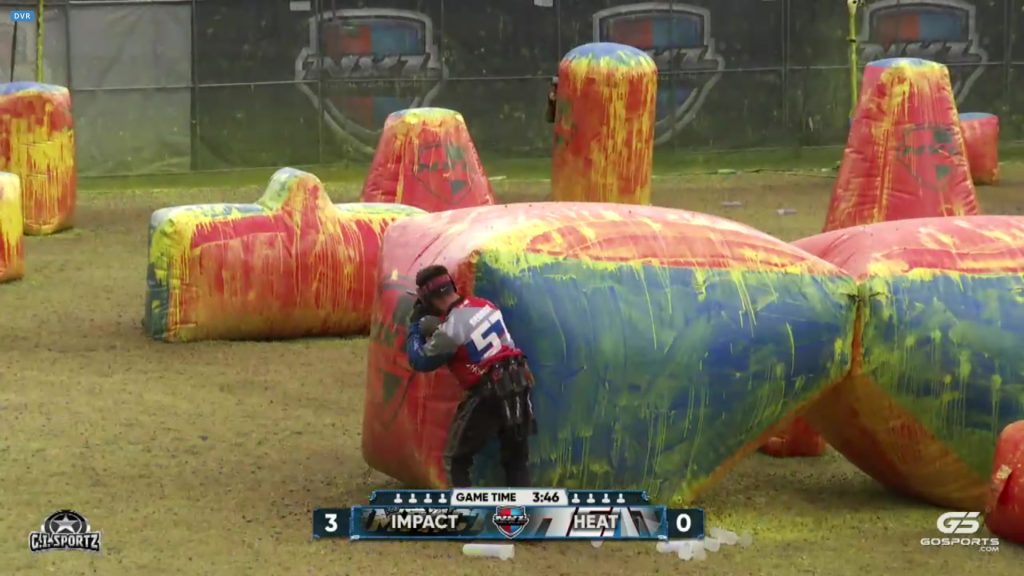 In the pro final game it was Edmonton Impact locking down the field for the first three points against Houston Heat and taking the match 3-1. Congrats to Impact!
J-Rab was the event's "Top Gun" winner with 45 confirmed kills.
Saturday, March 9: Check out Gary Baum's NXL Las Vegas Drone flyover!
Friday, March 8: The NXL Las Vegas Open got off to a great start yesterday (Friday). The LA Ironmen, Edmonton Impact, ac: Dallas, San Diego Aftermath, Moscow Red Legion, San Diego Dynasty, Baltimore Revo and San Antonio X-Factor each winning their Saturday pro games. One of the surprises of day one was San Diego Aftermath beating Houston Heat. In the semipro division TBD Jits and Seattle Cartel each on their Saturday games without giving up a single point.
Friday, March 7 Update: Photos by Gary Baum
Thursday, March 7: We will be live on the scene at the National Xball League Las Vegas Open all weekend at Craig Ranch Regional Park. Check back starting Friday evening for updates.
NXL Las Vegas Open SCHEDULE.
Watch the event LIVE on GoSports
More details on the NXL Las Vegas Open HERE.